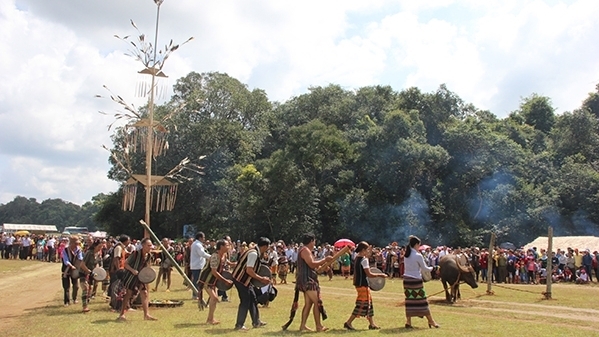 The festival featured the installation of 'cay neu' (a tall bamboo tree with decorations used to ward off evil spirits), a worshipping ritual, and an offering ritual of buffalo meat, pork, chicken, rice and rice wine.

Gong performances, singing and dances were also stage during the festival.

The festival is an opportunity for the communities living in the area to consolidate their solidary, unity, and mutual support in production and daily life.

According to Do Minh Trung, Deputy Director of Binh Phuoc provincial Department of Culture, Sports and Tourism, the reenactment of the festival is among the activities to restore the unique traditional festivals of ethnic minority groups in Binh Phuoc province.

It also helps the department in providing consultancy for the provincial People's Committee in building detailed plans on safeguarding and promoting traditional festivals of other ethnic groups in the locality./.